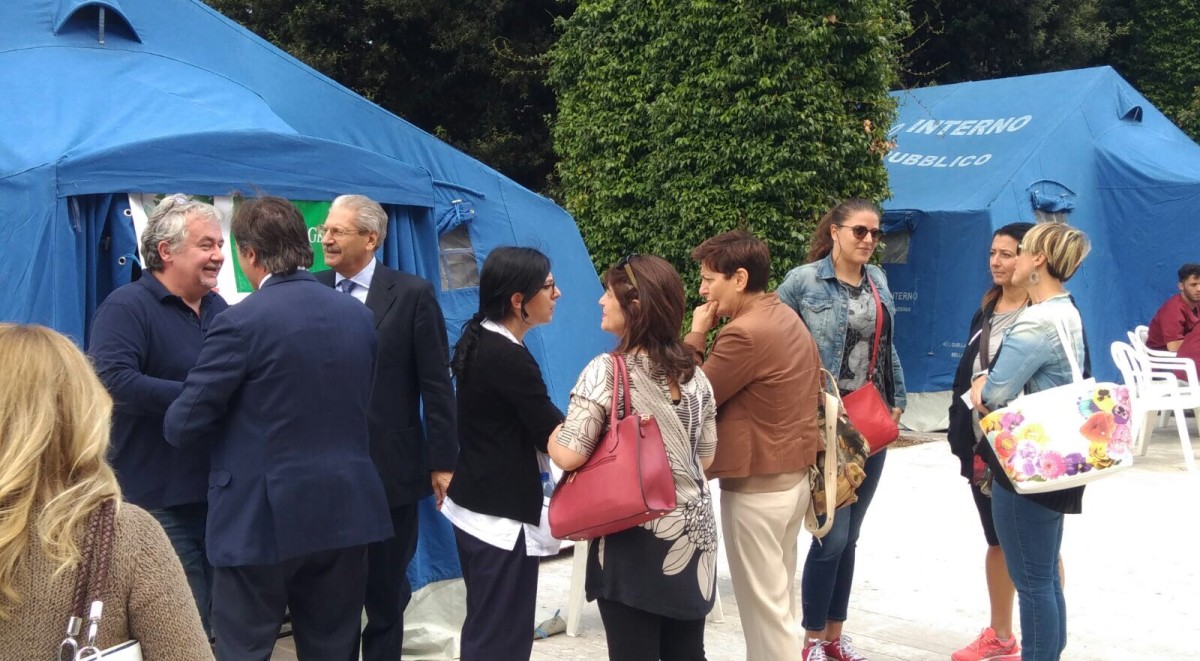 The tireless activities of so many volunteers, doctors and non-medical personnel, made it possible to succeed in the new stage of the Campus 3S strategic project in Avellino.
Foundation With the SUD, it has set up a true village dedicated to 360 ° prevention and well-being and where many citizens were able to benefit from free medical visits, thanks to the support of the private partner centers and the Order of doctors and dental clinics in the province of Avellino, and to participate in numerous sports activities, especially appreciated by young people and schoolchildren.
As always, there has been the support of Campania's Regional Civil Protection and firefighters who, thanks to their project "Pompieropoli", have once again carried out awareness-raising on safety issues for the youngest.
At the end of the local stage there were 482 free medical examinations, and as usual our deep gratitude is addressed to all volunteers who have made this possible.