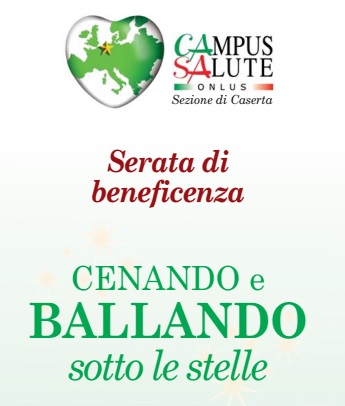 The wonderful tenure "Il Rifolo" of Riardo (Ce) will host the charity event in support of our section of Caserta headed by prof. Rosario Cuomo.
Over the year there have been numerous events in support of the culture of prevention that the Caserta volunteers have realized and all this was possible thanks to their spirit of abnegation and the solidarity of many benefactors friends.
Will be a beautiful evening in the name of prevention and solidarity accompanied by so much joy.
The appointment with "Dinner and dancing under the stars" is for Friday 30 June 2017 at 20.30.
For information:
Loredana Gramegna 3339814121
Vittoria Marletta 3409142258
Giovanna Toti 3335691324