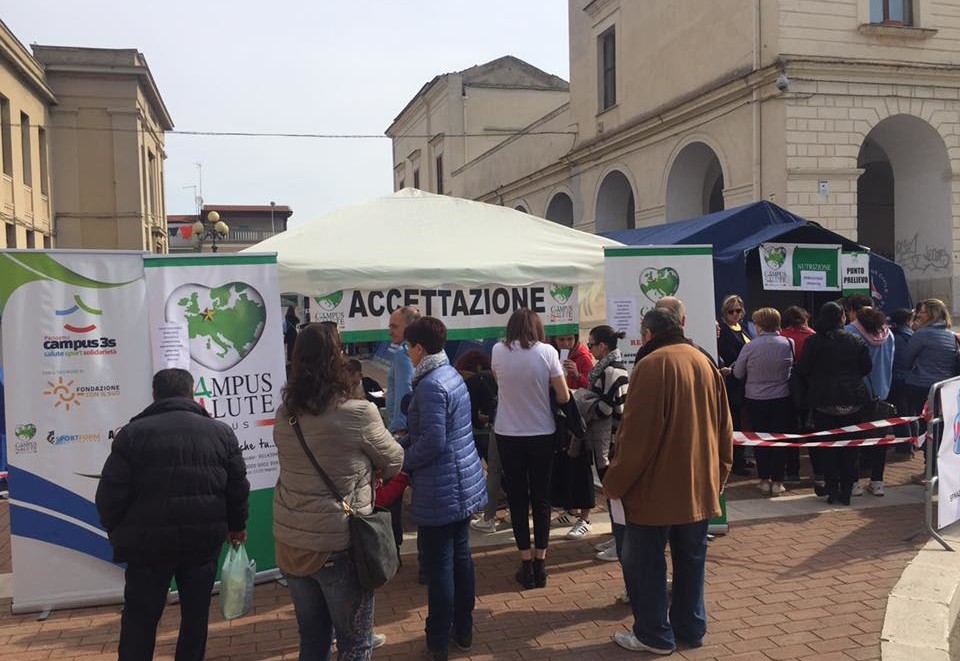 On 13 and 14 April the campus was for the first time in Puglia, in the beautiful town of Spinazzola, to spread the culture of prevention and volunteering once again.
The project, with the support of the Fondazione con il SUD and in collaboration with the Sportform and Amesci partners, has set up in the Plebiscito's square the classic "field hospital" thanks to the support of the local Civil Protection "G.Marconi Volunteer Association" and an area dedicated to sports activities.
During the two days over 400 free medical visits were performed and numerous sports activities in the square.
Special thanks go to ASL BAT, to the General Manager dr. Ottavio Narraci, to Dr. Domenico Antonelli, head of the Chronic Welfare Department, Giuseppe Caruso, Health Director of the Presidium of Canosa di Puglia and of course thanks to all the doctors and nurses who intervened in support of the territorial associative referent Dr. Mara Grazia Menchise.
Special thanks to the Mayor of Spinazzola, Michele Patruno, for having believed in the project with the entire municipal administration from the very first moment.
Thanks to all the gyms and sports associations that have helped to animate the square and the Pro Loco for support.
Thanks to all the sponsors of the area who contributed to the realization of the initiative: BCC Spinazzola, Laboratorio Analisi Cliniche Gipa, l'istituto di vigilanza "La Spiga d'Oro", Farmacie D'Innella e Rinella, Radio Italia Anni 60.